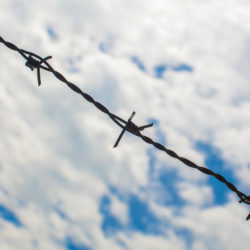 'There is no country for you': stories of LGBTI+ refugees in Turkey
The New Yorker 22/06/2018
Stories collected by Masha Gessen for her article 'The L.G.B.T. Refugees in Turkey Who Refuse to Be Forgotten' (The New Yorker, 14 June 2018).
[…]
Ali (he asked not to use his full name) is a gay man from Iran who reached out to me on behalf of L.G.B.T. refugees in Turkey. We have corresponded and talked on Skype during the last few days. When we spoke, he tried to make clear that he doesn't begrudge the world's focus on the refugees from Syria. Nor does he begrudge the activism that has helped more than a hundred queer Chechens flee their country for the safety of Canada, France, Germany, and other destinations. Ali wants everyone to make it to safety. But he and other L.G.B.T. refugees currently living in Turkey feel like they have been forgotten.
Refugees usually flee their country for one where they can apply, at an U.N.H.C.R. office, to find a third country in which to resettle. The process is not the same as entering a country directly and seeking asylum there—which is an option most refugees don't have—but it does mean that people have the legal status of refugee when they finally arrive in their destination country. And, in theory, refugees are safe while in the care of the U.N.H.C.R. But U.N.H.C.R. facilities in Turkey have been overwhelmed since the current refugee crisis began: there are more than three and a half million refugees from Syria in the country, along with more than three hundred and sixty-five thousand refugees from other countries. This means that processing times to receive refugee status, which is required before resettlement can begin, have stretched from several weeks to a couple of years. Refugees receive little to no financial or housing assistance while they are in Turkey.
When I asked Ali how old he was, he was momentarily stumped.
"I've stopped counting the years since I came here," he said.
He did know his birthday, though, so it wasn't hard to figure out that he was thirty-five. He grew up in Iran. He told me that he was detained by security services, held overnight, and tortured, in 2004—he would have been twenty-two at the time. This scared him so much that, for a couple of years, he stopped blogging on L.G.B.T. topics; in fact, he stopped writing altogether. But then he returned to writing, and even organized some clandestine meetings of gay men. When Ali's parents found out about his homosexuality, they had him committed to a psychiatric hospital. When he was released back into their care, they kept him under lock and key for a year and a half, and then tried to force him into marriage. He took part in elaborate charades in order to secure a small measure of freedom. He even began making a documentary about gay life in Iran. But, when several of the friends with whom he was making the film were arrested, he realized that he had to flee.
"I could be arrested and hanged at any time" he said.
Homosexuality is punishable by death in Iran. In 2010, Ali and his partner, who is from India, moved to India together. Ali felt safer, but soon his partner was being harassed and blackmailed by neighbors, who threatened to turn him in to the police. (In India, homosexuality is punishable by life imprisonment.) In 2014, the two men went to Turkey in hopes of finding their way to a safe country. Like many gay refugees – and unlike perhaps any other group of refugees – Ali would have preferred to go to a country where he didn't have relatives. But when the men finally had their refugee status, a year and a half after arriving in Turkey, they asked to be resettled anywhere, in any country that would take them.
They knew, however, that only two countries – Canada and the United States – resettle L.G.B.T. refugees as a matter of practice. By the time Ali and his partner were eligible to be resettled, it was late 2016. Canada had announced its commitment to taking in more Syrian refugees, which still made barely a dent in the number of refugees needing resettlement; it also meant that refugees from other countries were no longer getting resettled in Canada. And Donald Trump had just been elected President of the United States. Almost as soon as he was inaugurated, he would impose a ban on refugees from eleven countries that he considers "high-risk," Iran among them. (The ban has since been lifted – or, more accurately, relaxed slightly, but the U.S. has also drastically cut the number of refugees it accepts over all.) These events led to how Ali and other L.G.B.T. refugees came to hear the phrase "There is no country for you." This is what they hear when they inquire about their cases at U.N.H.C.R., Ali said.
Ali estimates that between seven and eight hundred L.G.B.T. refugees are now stuck in Turkey without the prospect of resettlement. Most of them are from Iran, with some from Iraq, Afghanistan, and other countries in the Middle East. Over the past couple of years, as their hopes of finding a home in the world have dwindled, their life in Turkey has grown harder. Ali was careful to again acknowledge that things are hard for all refugees – all of them have to fend for themselves; all face ever-increasing bureaucratic hurdles to securing work permits; all face increasing impatience, and sometimes hostility, from local residents. Still, Ali said,
"if we were from a war-torn country and we entered Turkey, we would be safe in Turkey because there is no war here. But we are fleeing homophobic and transphobic attacks, and we face them here."
The U.N.H.C.R. assigns refugees to small towns in Turkey, where they are expected to stay as long as they are in the country; the Turkish authorities require them to check in weekly in their assigned town. Far from the thriving queer scene in Istanbul, small towns and cities in Turkey tend to be socially conservative, and have grown only more so during the country's recent political crackdown. Ali told me that, during the first ten days of June, five L.G.B.T. refugees were attacked in Yalova, a small coastal city on the Sea of Marmara where many of Istanbul's secular élite historically kept summer homes. One of the victims, a trans woman, had to be hospitalized for three days following a stabbing. This is not unusual, Ali said:
"People are beaten up, raped, gang-raped."
The hopelessness is its own kind of violence, too.
"We have seen people commit suicide, go into severe depression," Ali said. "One lesbian single mother couldn't get medical treatment for her small child here, and had to go back to Iran for it. She committed suicide there."
Earlier this month, a number of the L.G.B.T. refugees gathered to try to figure out what to do.
"After losing hope for U.S. resettlement, we see that there is no option ahead of us," Ali said. "We decided to show our own desperation."
This was no small decision. Under the provisions of the state of emergency that has been in effect in Turkey for nearly two years, protest is effectively banned. Refugees have every reason to fear being deported if they protest.
Such was their despair, however, that, on June 4th, several of the refugees went to the offices of the Association for Solidarity with Asylum Seekers and Migrants, a Turkish organization that is largely funded by the European Union, in two cities – Yalova and Denizli – and stood in silent protest. They held placards with summaries of their stories ("Gay refugee. 5 years. 60 months. 240 weeks. 1680 days. Still in Turkey. Future: uncertain!!!") and slogans ("We demand urgent resettlement of all LGBT refugees to a safe country!!"). More than two hundred of the refugees also signed a petition addressed to European, North American, and international officials. The online version of the petition is titled "Save LGBT refugees in Turkey who are abandoned in unsafe conditions for years with no help."
For all the courage the protest took, it received no media coverage. A few days later, Ali reached out to me.
"We are requesting the world to help us reach to safety before its too late" he wrote.