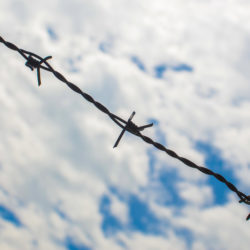 Living with fear: Kabir's story
BuzzFeedNews 14/09/2018
The Government threatened to deport Kabir, a guy with learning disabilities, because they didn't believe he could be gay [by Patrick Strudwick].
The British government did not believe that an asylum-seeker who was fleeing homophobic persecution in Bangladesh was gay because he had learning disabilities, BuzzFeed News can reveal.
A cache of legal documents shows that the Home Office rejected an application from the 23-year-old — whom we will call Kabir to protect his anonymity — because, the department told him: "You have failed to explain how you, at the mental age of 6, would be sexually active."
The Home Office also refused to accept how Kabir, who is also physically disabled, has a mental illness, has been disowned by his family, blackmailed, assaulted, and threatened with murder, could go to an LGBT charity for help if he had the cognitive abilities of a 6-year-old.
Therefore, officials concluded, "You have failed to show that you are a homosexual man."
The government continued to fight Kabir's application for asylum over six years, including two appeals and a judicial review. The Home Office's decision to reject his claim was finally overturned in July. In a scathing ruling, the judge said officials had used "absurd" and "feeble" arguments and failed to take key medical evidence into account. These included two psychological reports identifying his intellectual and emotional capacities.
Kabir had cited his sexual relationship with another boy at school as evidence of his homosexuality — which is illegal in Bangladesh. People seeking refugee status on the grounds of sexual orientation must prove that they are lesbian, gay, or bisexual. And, although he had also described the abuse, violence, threats, ostracism, and extortion he had endured because of this relationship, both a judge and a Home Office representative ruled that "inconsistencies" in his accounts of these events rendered them unbelievable.
This was despite Kabir having significant cognitive impairments that can inhibit his ability to understand questions, retain facts, and recount events — and which are so severe that an IQ test could not be performed on him. At one asylum hearing, an interpreter was employed throughout who used words that were not in Kabir's mother tongue. And his barrister, Allan Briddock, told BuzzFeed News that when Kabir does not understand, he simply agrees with whatever is being said.
[…]
In January, as public anger at the government's "hostile environment" strategy on immigration was mounting as a result of the Windrush scandal, the Home Office refused Kabir's application for the final time, having already threatened to deport him back to Bangladesh where, according to his legal papers, he faced being the target of an "honour killing" for being gay.
Briddock said Kabir's eventual victory in the case, which was fought by three successive law firms and with the help of a clutch of individuals supporting Kabir — carers, interpreters, and charity workers — was not an endorsement of the system but rather "a matter of luck". Were it not for one worker at an organisation for LGBT asylum-seekers who realised that Kabir needed extra help — and found it for him — Kabir "would have been removed".
[…]
Along with the political and legal implications that arose during his account, his story also poses a fundamental question about how sexual orientation is perceived: If people are assumed to be heterosexual until proven otherwise, if children are deemed incapable of knowing they are LGBT, and if sexual behaviour alone is how the authorities judge someone's sexual identity, how do you prove you are gay if you have the mental age of a child?
Kabir grins as BuzzFeed News enters Maria's house, thrusts out his hand, and fetches us a glass of water. He is thin, short-haired, and clean-shaven with boyish, even features. His smile reveals a gap where his tooth was knocked out from a punch. He wears jeans, a shirt, and a hearing aid: He is deaf in one ear.
He laughs often — a brief giggle whenever he is nervous, particularly when describing something that frightens him. Even now after being granted asylum, he is afraid much of the time. […]
"Much happy," says Kabir when asked how he feels about the government's recent decision to grant him asylum. "Surprise," he adds, because it took a "long time". He looks down. "So tired now."
[…]
Kabir was raised Muslim in a small, rural village several miles outside Sylhet. His father is a mullah (a religious cleric) and his brother runs a restaurant nearby, where after madrasah — school — Kabir would work until 10pm twice a week for £1.
In his early adolescence — perhaps at 12, or 13, or 14; he does not know — Kabir met Riad, another boy at school. They became friends. As they grew closer, they would meet up outside school, on a small side road, away from everyone. They would hug and kiss. They swore each other to secrecy.
Kabir felt more and more for Riad and told him he loved him. But one day, they kissed in school and a third boy, Torit, saw them and took a photograph. When Kabir asked him why he did that, Torit hit him so hard his tooth fell out, leaving the gap that remains today.
It was just the beginning of the humiliations. Torit threatened to show the photograph to Kabir's father unless he gave him money, and so, terrified of the repercussions, Kabir acquiesced to the blackmail and began giving Torit the wages he earned from the restaurant. But in 2011, aged 16, on a trip to Britain with his mother to visit his grandmother, who was terminally ill, Kabir was unable to keep up the payments.
Torit showed the photograph to Kabir's father.
By this time, Kabir's mother had returned to Bangladesh, leaving him with an uncle, aunt, and cousin who also lived in Britain. After seeing the photo, Kabir's father told the uncle that he had cancelled Kabir's plane ticket home and that Kabir was no longer welcome.
[…]
Soon after, Kabir's legal fight for refugee status began.
With help from a solicitor, Kabir claimed asylum, which was denied, although he was granted "discretionary leave" until 2013 because he was under 18. But he did not tell his solicitor he was gay, preventing him being able to apply on the grounds of sexual orientation. He did not even know this was possible.
The following year, a new law firm who now knew Kabir was gay, applied for leave to remain, which was also refused; a decision that his lawyers appealed. The appeal was heard in March 2016, a first-tier tribunal at which Kabir had to give evidence as a witness. What was that like?
"Very bad. Scared," says Kabir. "Too scared…Not my language also. Difficult."
[…]
Kabir's solicitor had not requested full psychological assessments and therefore could not prove the extent of his learning disabilities. […]
So when Kabir's lawyer told the judge that the interpreter was using Bengali words that Kabir did not understand, as Bengali is his second language, it had no effect.
Moxon said in his determination that Kabir "did not present as vulnerable", that any instances in which he did not understand the words his interpreter was saying were "exaggerated", […] He added that the evidence before him contained multiple "material inconsistencies". One of these was that, in his statement, Kabir said his relationship with Riad began when he was 15, but in court, he said 12–13 and neglected to correct his prior mistake.
[…] In conclusion, Moxon said, "I do not accept that the Appellant is homosexual and I do not accept that he is in danger of harm if returned to Bangladesh." Therefore sending him back would "be lawful and necessary … in the interests of immigration control and the economic well-being of the United Kingdom".
[…]
There would be another two years to go. "Waiting, waiting, that's too hard," he says about this time. "Worry. Family I didn't see. And my friend is dead. And the Home Office didn't care."
[…]
The Home Office told Kabir in July 2016 to leave the UK "without delay". But Kabir did not understand the letter officials sent him informing him he had to leave.
"I show teacher," he says, referring to one of the staff at his college. "Teacher said, 'One moment, I'm going to look up everything.'" The teacher explained what it meant. "The letter said go back." Kabir describes what happened when she told him this.
"I was vomiting and sick and she's phoning the doctor," he says. "One week I was vomiting in the college. Every day. Every day." It is hard to follow what he says after this, but it seems this was when the doctor prescribed anti-anxiety medication. "Take tablet. Better."
At this point, Briddock, his lawyer, says to him: "You thought the police were coming for you, didn't you?"
"Yeah, yeah," says Kabir, with his brief, nervous laugh. He looks embarrassed by his own fear.
The only hope of challenging the previous decisions was to make what is known as a "fresh claim". This requires new evidence. By 2017, Kabir's college had put him in contact with the UK Lesbian and Gay Immigration Group, where one of the workers could see how much he was struggling — that he had learning disabilities — and helped him find new solicitors, the Southwark Law Centre.
This firm ordered psychiatric and clinical psychology reports and submitted them as new evidence. But despite now having the full medical reports detailing Kabir's learning disabilities and mental age, the Home Office granted neither asylum nor a new hearing.
The Southwark Law Centre had to bring a judicial review to have this decision overturned. […] Six months later, in July 2018, it was heard. He won. The ruling was replete with scathing remarks from the judge about the conduct of the Home Office.
Judge Scott-Baker said the Home Office's presenting officer — who represented the government department at the appeal — was "not prepared to accept that the appellant [Kabir] should be treated as a vulnerable witness", even though by this point the "medical evidence had been served".
[…]
Such medical evidence included the fact that Kabir had "severe panic/anxiety disorder", migraines, tremor, and back pain, as well as deafness, depression, and cognitive abilities that could, it was described, be lower than a 6-year-old's: "off the scale".
It included reports describing how Kabir was not capable of lying, was vulnerable to exploitation, and had a tendency to seek to please.
The Home Office, Scott-Baker said, had given "no consideration" to the impact of his learning disabilities on "either the evidence that been presented at the first hearing and to its reliability, or any consideration as to whether the appellant could be returned to Bangladesh alone without support from his family".
The judge said that the evidence was clear: Kabir does "not have the ability to deceive". Because of his learning disability, he also "cannot but help himself in expressing his sexuality" and as such it "would become apparent to all on return", meaning he was "at risk from the wider community".
Given that all seven witnesses were in no doubt about his sexuality, the judge was sure that Kabir "is a homosexual man" and that therefore the Home Office's decisions were "seriously flawed".
[…]
There will also be many other similar cases, [Briddock adds], in large part because of the cuts to legal aid, meaning many lawyers simply will not take on such complex cases or, if they do, cannot devote sufficient time to them. "This means things fall through the cracks, which is what happened in this case."
LGBT asylum cases therefore have a high chance of not being properly represented in court, says Briddock, with those seeking asylum having "multi-layered marginalisation" putting further barriers in place. The system overall, he says, suffers "institutional ignorance".
[…] With Kabir's case resolved, however, life can begin to improve. But for him to live as a gay man in Britain he has to understand what that really means, and learn how to navigate being a gay Muslim. Is he looking forward to being more open with people here?
"Not everyone," he says. "No Muslim people. So difficult. Worry about sometimes people not like me. When I go outside maybe kill me."
[…]
What the future holds for Kabir is unclear. The Albert Kennedy Trust, an LGBT homelessness charity, is hoping to find more permanent supported housing for him. He sees friends at Metro, the LGBT health charity, every week. He says he wants to work and to study.
What would he say to the judge who finally believed him — believed he was gay and let him stay? He thinks for a moment.
"Thank you," he says, sweetly, grinning once again. "She very nice. She saved my life."
[…]