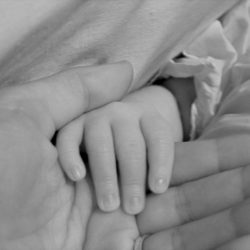 Gloria: Granted support on her third application
Refugee Action Report 14/07/2017
This is the story of Gloria, who is a lesbian mother, and her difficulty to be supported in UK.
Gloria arrived in the UK in May 2015 with her infant daughter.
The two initially stayed with the child's father, however Gloria – who is a lesbian – realised that he wanted the relationship to develop further and so she left his home with her child.
The first time she applied for section 98 support, the Home Office instructed her to go back to live with her daughter's father and "pretend" not to be a lesbian for a few weeks, until section 95 support was arranged.
"In the screening interview the woman said to me 'A lesbian? With a baby?' as if this was not possible or that I was lying. In my country people are often forced into marriage and into having children to hide the fact that they are gay. Once I got this response from her I was afraid to go to my big interview… how would they treat me fairly if this was what they thought about a gay woman having a child?"
After her first application was rejected at the Asylum Intake Unit, she had no money to get back to Manchester and resorted to begging for money on the street: "I felt so guilty – I had never had to ask for money before."
Gloria stayed with various members of her community while waiting to be housed in Initial Accommodation, many of whom she did not even know. Those who took her in lived in crowded conditions; due to a lack of space, Gloria had to sleep on the floor and during this period was physically unable to breastfeed due to stress. She struggled to find any money to buy food and milk for herself and her baby.
Gloria was finally granted section 98 support on her third application, five days after her first application was initially (and incorrectly) refused because she had not first completed an application for section 95 support, despite this not being a requirement.
"I asked for support but was told my case had to be referred to the gatekeeper. I imagined a man guarding a gate saying 'No, you can't come in'."
She was later given longer term support and now has refugee status.