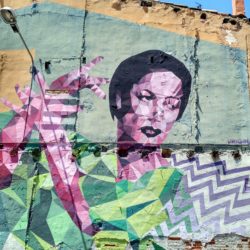 A transgender woman from Singapore facing compulsory military service if deported was given asylum in the UK in 2016
The Guardian 17/02/2017
In 2016 for the first time, the UK granted asylum to a transgender woman from Singapore so she would not have to go back to her country of origin and complete compulsory military service as a man.
The 33-year-old unnamed woman lived in the UK under a student visa since 2004. She came into the UK identified as a woman by the Home Office, and has 'female' as her gender on her Home Office ID card.
She first applied for asylum in 2012 when her visa expired. She reported that she found it distressing knowing that she would have to serve her 'reservist' obligations if she were to return to Singapore.
In Singapore, all male citizens are required to serve a two-year conscription after they turn 18.
Female citizens, including transgender women who have undergone reassignment surgery, do not need to participate in military service. Before coming to the UK, the woman served her conscription in Singapore. She then lived as a female in the UK for a decade. However, because she has not undergone any gender reassignment procedures, she is still legally recognised as a man in Singapore.
In refusing to fulfil her military obligations, she faced 15 months in prison and a fine of USD$10,000.
Her asylum claim had initially been rejected, as the courts ruled that there was insufficient evidence about the severity of persecution she would incur if returned.
In November 2015, when her case was heard at the first tier of the immigration tribunal, her barrister argued that she would be returning to her home country as a woman to be punished as a man. The judge found in her favour, and remarked that it would be 'a fundamental breach of her right to a private life and expression of her gender identity.'
The Home Office appealed against the judgment, but in April 2016 a second judge, Judge Harris, rejected the appeal and also found in the woman's favour.